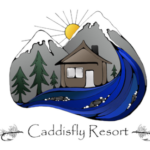 Peaceful Beautiful Tranquility!!
Tucked away on the McKenzie River are 3 great cabins owned/managed by 3 fantastic people.Dick,Doris,and Robert are all things good and special people who have created a gorgeous peaceful get a way that draws us back yearly for at least 10 years running. The cabins are great with all you need to be very comfortable while enjoying the river roar and any outdoor activities you desire.It's the perfect spot for our annual fishing-golfing trip.Can not say enough good things about the Caddisfly and feel extremely fortunate to stay there.We have already booked our return in 2023 !!Thank you Dick,Doris,and Robert.
Response from
Thanks so much. Nice for you to keep coming.
Special place on the McKenzie
We stayed here for a nearby wedding but found a wonderful little oasis to come back to. Tidy clean and well equipped cabins right on the McKinzie! Sounds of rapids fill the cabin. A nice deck overlooks the emerald stretch of river including a small beach. The owners are lovely people with tons of local knowledge. Loved it!
Response from
Glad you enjoined this spot as well as the wedding. Come back
Please Leave a Review of Your Stay
Located in the beautiful Cascade Mountains, at the gateway to the Willamette National Forest and the Three Sisters Wilderness area, the Caddisfly Resort has always been owned by the Lauer family who developed it in the 1950's. Now it is the second and third generation operating it.
The Caddisfly has 3 charming redwood cottages along the McKenzie River. All of the cottages have been modernized with a warm, cozy atmosphere and have wonderful views of the river. They have fully equipped kitchens, fireplaces, cable TV and large windows and decks. All cabins have Wi-Fi internet access. Linens and towels are provided.
Weather is mild year round so the Caddisfly is an excellent place to come summer or winter.
Caddisfly Resort
56404 McKenzie Hwy
McKenzie Bridge, OR 97413
Ph: (541) 822-3556     
Email: [email protected]
Caddisfly Resort – Copyright 2021